Home | Gallery | Fine Art | Commercial | Q & A | Photographers Kitchen | Contact Us
The Photographer's Kitchen
Recipes on a photographers website? What's up with that !
Well, why not. Cooking is another of my passions. I'm just as much at home in the kitchen as I am behind a camera. Having recipes on a photographers website may seem a bit strange but what the heck, it's in my nature to stir things up a bit. ( pun very much intended )
My recipes are full of flavor and aroma yet are easy enough to make that even the most novice cook will look like a pro.
Click on my stove to enjoy my recipes.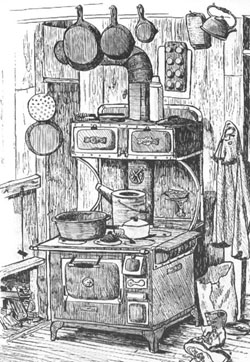 This section of my website offers some of my favorite recipes and is updated as time permits.
You will need Adobe Acrobat Reader® to view and print my recipes.

If you don't already have it, click the Adobe link for a free download.
___________________
rev. 10109